I know, I know. It's been ages since I've done one of these. So why start again now? Well, because this week has been awesome, and here are the top five things that have made it so.
Good heavens, I love this show. I've always enjoyed British period dramas featuring lavish country homes and repressed emotions, but I find this show absolutely spellbinding. On the surface, Downton Abbey is pure Masterpiece Theater — lovely to look at, as elegant as Waterford crystal, as repressed as a nun. But underneath the poised and polished surface are the roiling emotions, petty jealousies and revenge plots of a soap opera. It's as if All My Children had been taken over by Merchant Ivory.
2. KIM CLIJSTERS
I love watching tennis, especially the four majors. The first one each year is the Australian Open, held in Melbourne. The finals are this weekend, and I can't wait to see Djokovic beat Nadal. But the best match of the tournament has already been played. It was Kim Clijsters vs. Li Na. Clijsters badly hurt her ankle, lost the first set and was a point away from losing the second set when she miraculously came back. She beat back four — four! — match points to win the second set, then the third and the match. And while she lost in the semifinals, unable to repeat last year's victory in Melbourne, Clijsters will always have my respect.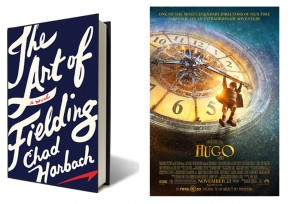 3. THE ART OF FIELDING by Chad Harbach
Despite the rave reviews and award nominations, I was hesitant to read Harbach's debut novel. I don't really watch or understand baseball and felt that the book wouldn't interest me. I was wrong. The reviews were right. Only fifty pages in, I'm already under its spell.
4. THE OSCARS
I've only seen four of the nine movies nominated for Best Picture. I plan on seeing the other five before the big night on Feb. 26. But I doubt any of them will top Hugo as my favorite film of the year. It led the pack with 11 nominations, but faces stiff competition from The Artist and The Descendents. Hopefully, though, all those nominations will inspire more people to head to the cineplex and check out this charming, heartfelt and — dare I say it? — magical film. (And if you can, see it in 3-D! It really enhances the film.)
5. PHOTOBOMBING SEAL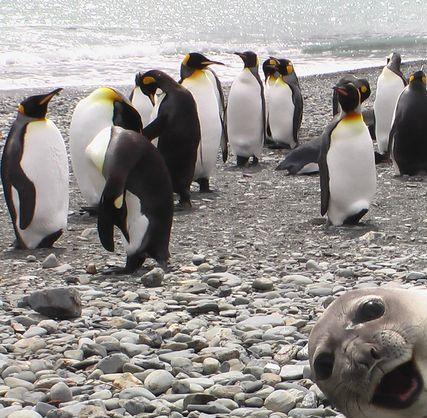 No more needs to be said.