Five things that rocked my world this week.
Pan Am

The ratings for this show seem to be dropping every week, making it as doomed as the passengers on Oceanic Flight 815. Yet I love it all the same. Part workplace drama, espionage thriller, fashion show and travelogue, it's about four plucky flight attendants and their two pilots as they fly to exotic ports of call rendered in charmingly unconvincing sets and greenscreen backdrops. The cast is likable, the clothes are to die for and the show's portrayal of life in the air is glamorous, relaxing and wistful all at once. A nice escape for someone like me, who has been flying way too much in recent weeks.
Words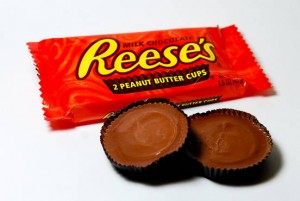 This bookstore in Maplewood, New Jersey, has two missions: To serve the community's reading needs and to help people with special needs by teaching them job skills. That's a fantastic combination. Check them out on the web at http://wordsbookstore.com/
Reese's Peanut Butter Cups
For me, there is only one real candy to give out at Halloween — these milk chocolate discs filled with creamy peanut butter. It's the best candy ever made, hands down. And this year, I made sure to have quite a few left over once all the trick or treaters went home.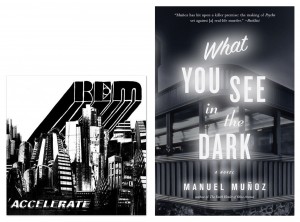 Supernatural Superserious
I've been listening to a lot of R.E.M. ever since the band announced their breakup a few weeks ago. They were my favorite in the last couple of years of high school and my first two years of college. And while I didn't listen to them much since Bill Berry left the band, this single from their 2008 album Accelerate has jumped to the top of my playlist. A rollicking three minutes of teenage angst, it sounds like something that would feel right at home on 1992's Automatic For The People.
WHAT YOU SEE IN THE DARK
The first novel from Manuel Munoz takes place in Bakersfield, California, right around the time Alfred Hitchcock and Janet Leigh arrived to film parts of Psycho. Hitch and Ms. Leigh are never named, but they play a big part in this fictional story about how a crime of passion inspired one of the world's most famous films. Munoz tells this fascinating tale in achingly clear prose that evokes a whole town's hopes, dreams and despair.