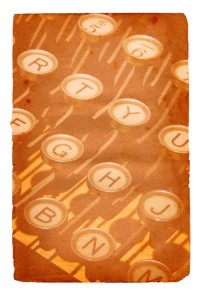 If it seems like I've been neglecting this blog a little bit, that's because I have been. Not on purpose, though. I had a very busy book tour in October and November, a big, family vacation in early December, and then the holidays. As a result, my poor blog has lacked for content.
But that doesn't mean I haven't been blogging elsewhere. Part of the fun of being an author is that other blogs invite you to write things for them. Sometimes the topics are set in stone. Most times, they're not. So while the additions to this blog have been pretty sparse, I've been active elsewhere around the Web. Here's a round-up and links to what I've been up to on other blogs:
HAVE YOU SEEN THIS BOY?: Jungle Reds is a blogging collective made up of some of the finest, fiercest women writing crime today. They invited me to talk about my writing habits, BAD MOON and my Internet search for the boy who became the model for the character of Charlie Olmstead.
THE TAXIDERMIST'S SON: Over at Killer Reads, the official mystery and thriller blog of Harper Collins, my British publisher, I discussed growing up the son of a taxidermist and how it inspired DEATH NOTICE.
GUILTY PLEASURES: THE PARENT TRAP: I love Crimespree Magazine. They're a great bunch of folks who have been very kind to me over the past two years. So when they asked me to pick a movie to write about for their Guilty Pleasures column, I gladly obliged.
R IS FOR RITTER: Mystery Fanfare invited me to write about anything I wanted. I chose to list the five songs that give me constant inspiration. Surprising, "Bad Moon Rising" isn't one of them.
LOST BOY: At Elizabeth White's blog, I talked about the sad case of Etan Patz, who disappearance changed the way we live and whose story was a major inspiration for BAD MOON.
WHAT IS TODD RITTER READING?: Campaign for the American Reader asks authors to talk not about their own work but about what they're currently reading. At the time, I was enthralled by two stories, one fiction and one nonfiction.
HOW TO GET PUBLISHED IN 10 EASY STEPS: Finally, when Jennifer Hillier, author of CREEP, asked me to do a guest post, I gave her this tongue-in-cheek look at the steps to becoming a published writer.
Finally, this one isn't new, but it's still a lot of fun, and I thought I'd share it again for those of you who missed it last year: MY DATE WITH NANCY.