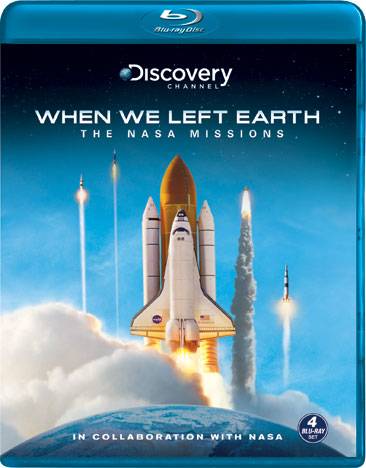 On July 20, 1969, Neil Armstrong became the first man to set foot on the surface of the moon, an event that plays a pivotal role in my upcoming book, BAD MOON.
To mark the anniversary of Armstrong's historic steps, I'm giving away a Blu-Ray copy of  the excellent Discovery Channel documentary miniseries WHEN WE LEFT EARTH (retail price: $79.95) to someone who pre-orders BAD MOON on July 20.
To enter, simply send proof of purchase to todd@toddritteronline.com by 5 p.m. EST Wednesday. The winner will be chosen by a random drawing. The results will be announced Thursday morning.
Here's the fantastic trailer for WHEN WE LEFT EARTH:
Here's the trailer for BAD MOON:
And here are handy links to Amazon.com and Barnes & Noble, where the book is available for pre-order:
Amazon.com: Pre-order here
Barnes & Noble: Pre-order here